Zaria Abdulkarim has the best hair in school. She enjoys living life and hopes that everyone else does too.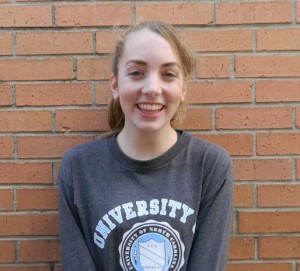 August Barham is an avid dancer and assistant teacher at Brevard Ballet. Ballet helps August see the POINT of hard work and she is ready to LEAP into her first year in the Broadcaster..
Cassie Bradley is extremely awkward. She enjoys mainly pop punk, alternative, and rock music. Her and her sister have a unusual relationship, and they are extremely close. She is obsessed with her animals, and they are her everything.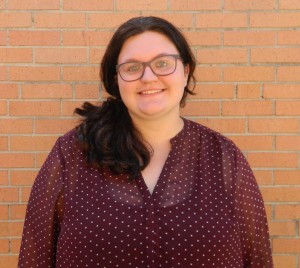 Tori Caroway is the girl who is addicted to gum and loves to listen to music. Tori loves to help people with homework or just with life. She likes to make people laugh and smile. Tori likes to make silly faces to random people at the grocery store.
Ian Chrisafis is a freshmen coming directly from the sheltered, fairy-ring-esque community of Brevard Academy. He's been pursuing a career in journalism ever since someone told him that he could kind of string a sentence together, I guess (if you close both eyes and squint a little). He enjoys reading, candlelit dinners, long walks on the beach, and ignoring the strange lights that pass overhead while we all pretend to sleep.
Alex Davis is a very quirky comic-lover. He is always yelling out song lyrics out of no where such as, "Oops….! I Did It Again" or "Don't Stop Believing." Davis has very two different personalities between school and home. One is very quirky and out there (at school), and the other is like a hermit crab (at home).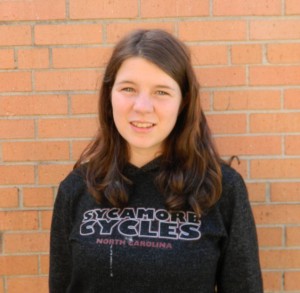 Hannah Dickson is human. This is her first year on the broadcaster staff. Hannah enjoys riding bikes.
Collin Frady is from Brevard. He enjoys playing basketball and soccer and burning through a tank of gas. He lives by the Gucci Mane quote, "Without the sauce, you are lost… But you can also be lost in the sauce."
Jace Frisbee is a first time staff member for the Blue Devil Broadcaster this year. He has played Varsity Football for one year and Varsity Basketball for three years. He was born and raised in Brevard, North Carolina. After graduation, he plans on going to a 4-year university and majoring in Business.
Aly Henneberry is an avid tennis player who enjoys laughing at any and every pun that comes up. When she's not busy with tennis or school you can count on finding her with her friends laughing or watching Harry Potter movies on loop. Whenever any Harry Potter trivia questions are being asked, you can always depend on her to know the answer.
Noah Housman came to BHS in his sophomore year, originating from the flatlands of Georgia. He spends his free time running on the cross country and track teams, working on his car, and backpacking. His only goal in life is to own a cat named Kevin.
Declan Lusk is a new member of the Broadcaster who enjoys the finer things in life like Star Wars, sushi, and really bad pickup lines. He is a bass in the Choral program and spends his second semester doing musical in his spare time. His future plans include becoming rich and not dying.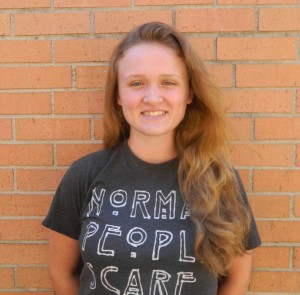 Katelyn McCarson is a quiet yet outgoing new member of the Broadcaster. She enjoys journaling, listening to music, cruising the open road, and contemplating the meaning of life. Katelyn is often found sharing sweets with her friends or helping innocent bugs cross perilous walkways to the safety of their outdoor home. Curious as a kitten, unique as a unicorn, and sleepy as a sloth, she hopes to one day live comfortably with a small family of two dogs and a cat.
Zoe Meints is enigmatic. She transcends both time and space. She has seen both the creation and destruction of countless worlds.
Nicholas Mihalas took a transport ship to Brevard from the cold winds of Wisconsin a year and a half ago and never looked back. He enjoys Fly Fishing, hunting for snipes, archery, and general tree hugging. Ready to graduate, his plans for after high school include something about wandering around the woods looking at bugs.
Jacob Miner is a newcomer to the Broadcaster staff this year. He has played one year of basketball for the high school and was named most valuable player for the JV Blue Devil basketball team. He was born in Brevard, North Carolina, and has been here ever since. In the future, Jacob plans to go to a 4-year university and major in business or marketing.
Nastia Parker likes to ride horses, but does not do it anymore. She likes to hang with her friends and make edits on her phone. She also likes to make and try new things, watch YouTube, and be alone in her room.
Rachel Reid is new to the Broadcaster staff this year. Rachel enjoys binge-watching TV shows on Netflix and hanging out with her friends. After high school, she plans to go to college and get her master's degree for psychology or counseling.
Nyx Siniard is new to the BHS Broadcaster. She plays tennis for BHS, and enjoys watching Downton Abbey and Harry Potter. She hopes to go to college for cryptology or to be in information technology.
Abby Smith spends most of her time at pool swimming and coaching a swim team. She also has a obsession with sea turtles and basically anything ocean related. She SHORE is a great addition to the BHS Broadcaster.
Symeon Smith is a very interesting character, a self-described cynic and jerk face. His lifelong passion is skateboarding, possibly the only thing he will ever be able to commit to. All in all, he is a fun person to be around.